Australia wide launch date

-

1

1th July 2022!!!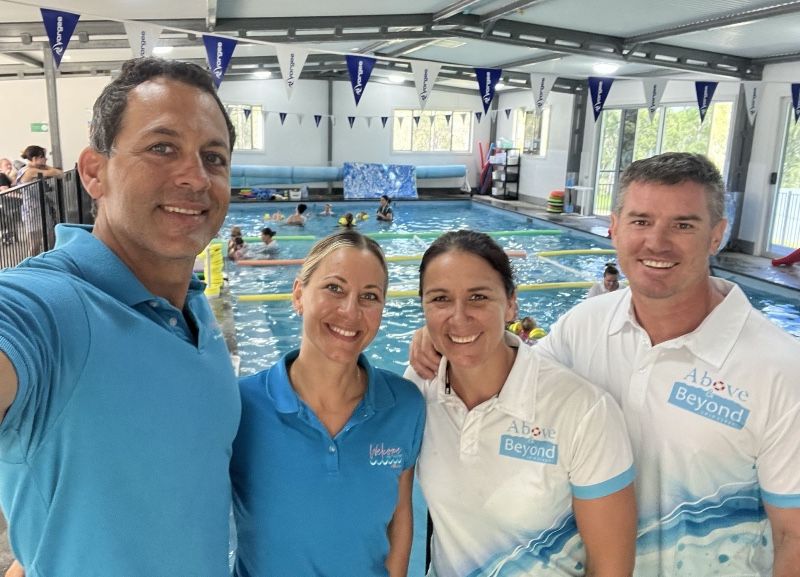 JOIN THE ALLIANCE AGAINT THE USE OF FORCE IN INFANT SWIMMING

AND BECOME A WELCOME TO WATER PROVIDER.

Welcome to Water finds you customers by providing free, online learning resources to new and expecting parents, to help them prepare their child for their learn to swim journey and to nurture these leads for your swim school. Most swim schools already provide a free infant program. By becoming a Welcome to Water provider swim school, you will receive all Welcome to Water leads in your local area and much more!

BENEFITS

OF BECOMING A WELCOME TO WATER PROVIDER SWIM SCHOOL:
Stand Out
Stand out from your competitors to gain more new customers, by being part of a highly
recognisable, nationwide network of program providers. Don't let your swim school fall under the google ranking of the other bigger infant providers in your area.
Convert
Convert more customers from your free program to your swim school's paid program. Welcome to Water nurtures leads from first contact, until they are a paying customer. No more losing contact with your leads!
Aligned Staff
Make sure your staff are aligned with your swim schools values, beliefs and attitudes with our staff training package. We help staff learn what constitutes an undue use of force.
Marketing Resources
Receive marketing and information resources you can brand with your own logos.
Welcome to Water Booklet
Receive copies of the full colour, 28 page, Welcome to Water booklet.
Social Engagement
Link your socials with ours to get better reach on each of your posts.
Tailored Marketing Plan
We show you how to reach infants in your area by designing and implementing a marketing plan to link your swim school with other child/antenatal service providers in your local area
Educate your customers
Your parents come to you to be educated. Our free online parent education platform helps parents through the first 12 months of their swimming journey.
Lesson plan
resources
Detailed lesson plans to help your teachers deliver the Welcome to Water programme for 3-6 month olds. Plus lesson plans for 4-7 month olds, and 8-12 month olds.
AS A WELCOME TO WATER
PROVIDER SWIM SCHOOL:
YOU CONDUCT A FREE 4 WEEK PROGRAMME OF 20 MINS/WEEK
FOR 3-6 MONTH OLD CHILDREN.
Classes are limited to a max of 10 per class.
Each week's content has a different focus and is designed to familiarise parent and child with your centre and
educate about the importance of continuing lessons at your swim school.
Week 1
Pre-swim checklist

How to handle

Goals
Week 2
Breath Control
Teach the cues
Aquatic Readiness to submerge checklist

Week 4
Safety

Independence

Enjoyment

Week 5
An experience in your swim school's paid infant program structure
TRAIN YOUR STAFF ON

"AQUATIC READINESS"
Your staff are trained in how to greet and interact with your new customer, how to provide the in-pool component, and how to continue guiding customers through the first stages of their learn to swim journey in a loving, force free manner, under the principle of
"Aquatic Readiness"
Welcome to Water
Gives you a steady stream of new customers.
Saves you money on admin.
Positions your business as "the one to go to" for force free infant lessons in your area.
Takes the hassle out of following dead leads.
Gives you training tools to ensure your staff always act in line with your philosophies.
REQUEST INFORMATION
TO BECOME A PROVIDER
Join the Alliance Today!
Our Vision
We provide resources and support to local swim schools who align with Welcome to Water's philosophies, and who conduct lessons in accordance to our policies and procedures. When you swim at a swim school who provides Welcome to Water, you can be sure that the teachers there will not use forceful or traumatic teaching methods.
Subscribe to our newsletter now!
Get weekly updates on live streams, news and more right in your mailbox.